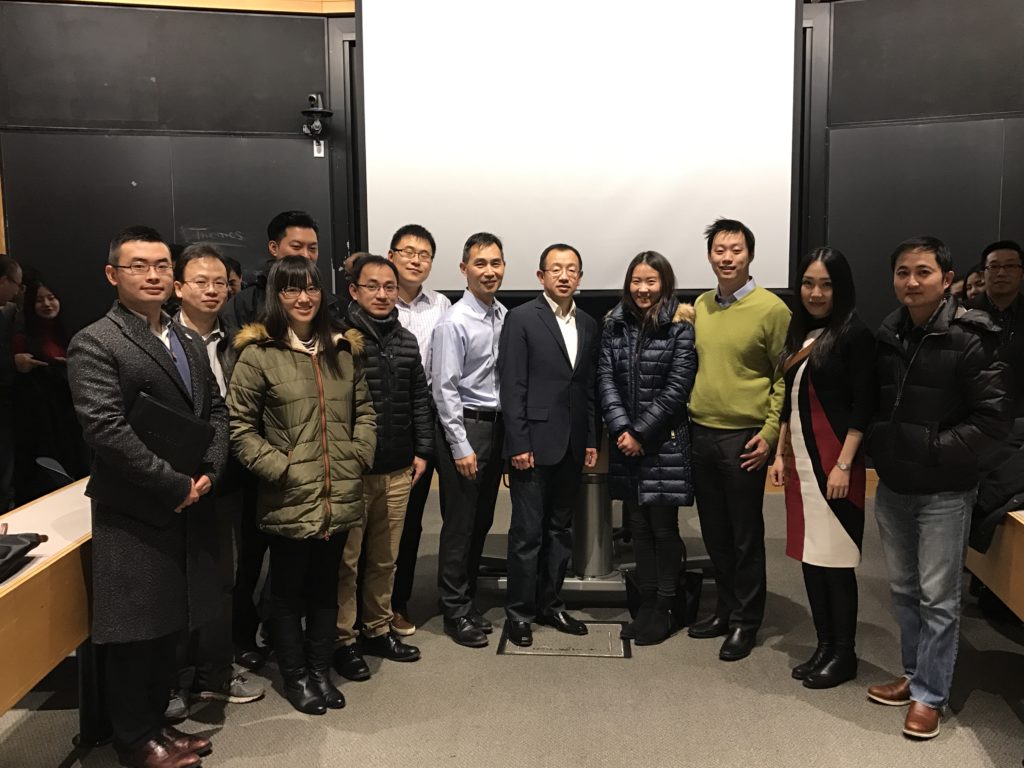 从2016开始中国资本市场进入寒冬,而北美资本市场方兴未艾,尤其是传统的金融资管行业也处于一个大变革时代,各项新技术的产生也在不断推进这个行业的发展。易联资本创始人合伙人/CEO侯玉东先生将和大家分享传统金融行业的变化,如何顺应时代的变化抓住身边的机遇。
Topic: 金融行业人士在北美资本市场的创业机遇
Presenter: 侯玉东先生, 易联资本创始合伙人/CEO
Date:1/20,Friday, 7:15pm-9:00pm

Venue:MIT E51 (we will notify you the room number via email)

Language:中文
Registration: https://docs.google.com/forms/d/e/1FAIpQLSf90DgQZQNGEWWEOPJvXlsP_YU_6J3iGhur7gM1LtboN8aTvQ/viewform
* Pre-event social mixer from 5:30pm – 7:15pm at Champions (50 Broadway, Cambridge, MA 0214).
简历:
侯玉东先生
易联资本创始合伙人/CEO。曾担任广发证券资产管理部总经理、投资银行总部副总经理,以及做为中国证监会核准的证券公司高管任职资格(2003-2007),担任广发北方证券公司(原人民银行直属锦州证券)董事及常务副总经理;做为持有证券从业资格执照(Series 7 )人员,曾任职美国最早的四个共同基金管理公司之一的万达尔.瑞德(Waddell & Reed Financial)以及美国第五大综合类证券公司爱德华.琼斯(Edward Jones);曾负责IDGVC(现IDG资本)和IDG中国公司财务工作。哥伦比亚大学商学院MBA,波士顿Suffolk University金融学硕士及北方工业大学会计学专业(学士)。
Organizers

BCIC (Boston Chinese Investment Club): Boston Chinese Investment Club (BCIC) is a Boston registered non-profit organization founded by TCFA (The Chinese Finance Association) Boston organizers in 2010. It serves as Boston centered platform for exchanging ideas, knowledge, and information in finance/Investment and related areas between US and China. Main activities include monthly seminars/gatherings and providing services to members. If you want to join the mailing list for future activities, please send email to boston.chinese.investment.club@gmail.com (http://bcicglobal.org/).