Invitation to Fintech Roundtable Brainstorming Session
Boston Chinese Investment Club (BCIC) will host a Fintech Roundtable Brainstorming Session on Monday evening, October 9th at Boston. The focus of this roundtable discussion is Fintech disruption in Asset Management Industry.
With the infiltration of technology, the asset management industry is undergoing profound changes. The high-frequency trading strategy is put under the spotlight at the Wall Street. Data analytic tools is widely used to forecast macroeconomic and corporate operations by analysts. Fund managers start to combine machine learning algorithm with expert knowledge to optimize investment strategy.
We are inviting startup entrepreneurs, investors, and academic researchers from US and China to join this discussion. This brainstorming session will allow the participants to fully liberate thoughts and deeply interact in an unfettered environment.  Participants will have the opportunity to obtain deep insights into the startups. The entrepreneurs will access a platform to comprehensively present their companies, gain valuable feedback and potential capital, and meanwhile, effectively communicate with peers and go forward together.
We are honored to have the following startups to present in this session:
Astrocyte Research:  Global Macro Intelligence: Combine machine learning with expert knowledge to forecast Micro Trends, Macro Events and Global Market Risks
Domeyard: Hedged fund focused on high frequency trading
Zhice Technology: AI + Robo Advisor investment engine in China, developed thousands of algorithm-driven investment strategies that can be used by retail and institutional investors.
It is also our honor to invite outstanding industry leaders and innovators in this discussion.
Neko (Mingyong Chen): CEO of Quantex technology, an fintech startup focusing on investment management system in China market; former CTO of  Goldman Sachs China.
Dr. Steve Sun: Head of Yintech Financial Innovation Labs, Boston and Shanghai. Yintech Investment Holdings is a leading provider of investment and trading services for individual customers in China (Nasdaq: YIN)
Hongchao Wang: R&D Director of Harvest Fund Management, a top asset management fund in China with over US$120 Billion AUM
Date: 10/9, Monday, 7:00 pm – 9:00 pm
Venue: Harvard Campus (Exact room will be notified via email once you are registered)
Language: English
Registration link: https://goo.gl/forms/yFzJptOgRTFY4nj32

Organizer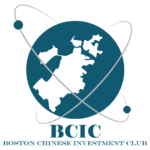 BCIC (Boston Chinese Investment Club): Boston Chinese Investment Club (BCIC) is a Boston registered non-profit organization founded by TCFA (The Chinese Finance Association) Boston organizers in 2010. It serves as Boston centered platform for exchanging ideas, knowledge, and information in finance/investment and related areas between US and China. Main activities include monthly roundtable discussions, roadshows, and professional training. Join the BCIC mailing list to get our latest event information and job postings by registering for our events or send an email to info@bcicglobal.org.
Please feel free to contact us if you are interested in participating in future roadshows or monthly events. Startups please send your business plans to roadshow@bcicglobal.org. Investor or sponsors please contact us at info@bcicglobal.org .
BCIC Sponsors

Eastern Link Capital: (http://www.easternlinkcapital.com/)

Insigma Hengtian Software: (http://www.hengtiansoft.com/)

Mass Ave Capital

Yintech Investment Holdings (http://www.yintech.net)